Welcome to Facilities Operations
Facilities Operations is skilled trades, utilities, campus maintenance and minor renovations. We pride ourselves on knowledge, honesty, integrity, respect and professionalism. Our organization provides services to over 12 million square feet of buildings and infrastructure which supports a population of 27,000 students, faculty & staff.
Making a difference working together.
Our Services
---
Facilities Operations offers a wide array of services.
Urgent Requests
---
The Operations Center is staffed 24 hours a day to assist with urgent requests. If you are in need of immediate service please call the Operations Center directly.
Power Failures
Floods
Broken Glass
Elevator Failures
Snow & Ice
Contact Operations Center at extension
6-3113 or 860-486-3113
Energy Conservation at Work at Avery Point Campus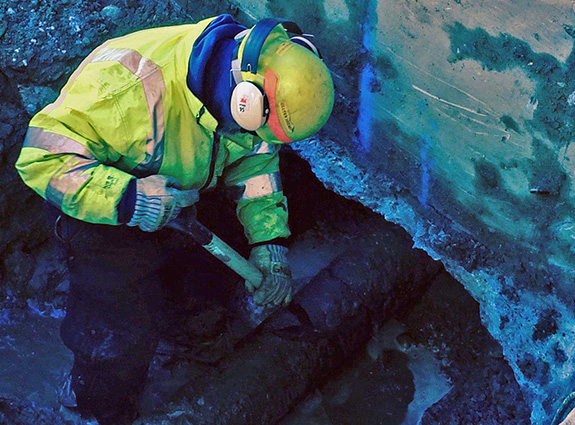 Campus Construction Update
---
Three Parking Lots to Close Due to New Construction in North Campus
Construction of the new Northwest Science Quadrant, a cornerstone of the Next Generation Connecticut program and a hallmark of the 2015 Campus Master Plan, is scheduled to begin in January 2020. The first phase of this major new project will include the Science I Building and a supplemental utility plant.
As a result of this construction, some parking lots will be closed and parking assignments for some additional permit holders will be changed. The changes are part of ongoing significant changes in parking arrangements for faculty, staff, and students.
Parking lots L, N, and X, which are located on the footprint of the new buildings, will permanently close in two phases by January....Continue reading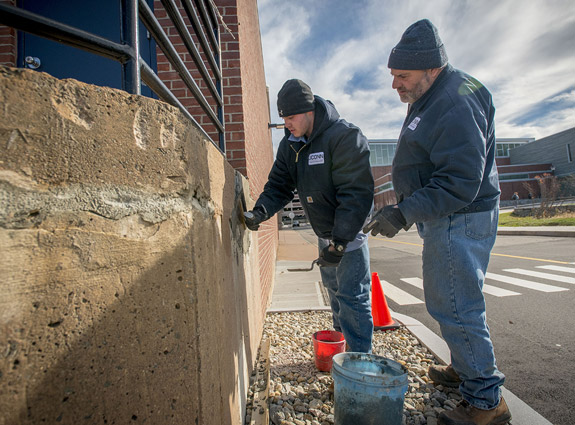 Facilities Operations News
---
UConn Mentorship a Critical Career Step for Mason
Connor Adams loves that his job as a qualified craft worker in UConn's masonry shop presents a different challenge every day, and he really enjoys the people he works with.
Adams, a full-time employee at UConn since 2017, first worked on campus as part of the Work Based Learning Program, which brings students from Connecticut's technical high schools to perform various jobs on campus.
He is the first Work Based Learning Program student to move on to full-time employment at UConn's Facilities Operations. The program, which started in fall 2014, has hosted 36 high school students at Facilities Operations, including 13 currently....Continue reading